What is the best route for the user to go that is interested in trading cryptocurrency in 2021? Should you choose a traditional centralized exchange, or select one of these new fancy "Defi" aka "Decentralized" Finance Exchanges. This article will explore the main difference between trading Avalanche on a centralized exchange, like FreeBitcoins.com/xchange, vs. a decentralized exchange, like Pangolin.

Before you even start reading, I want to let you know that you can get free Avalanche, Avaware, Bitcoin, and lots of other cryptocurrencies from the FreeBitcoins faucet located at: https://freebitcoins.com/faucet/
What is the cryptocurrency Avalanche?
Avalanche (AVAX) is basically just another smart contract Ethereum like coin brought to my attention by my partner over the past few weeks [EDIT: My partner doesn't agree with this sentence, read what he has to say here.]. Recently, our team launched FreeBitcoins Token on the Ethereum network, and we spent over $1,500 worth of Ethereum to do so!!! As you can imagine, burning $1,500 isn't exactly a good day in the office at our small company! However, Avalanche allows our team to learn intelligent contracts at a much cheaper rate at the moment.
My main bitch with all these "Smart contracts of the week" coins is that it seems to me when any of these blockchains get any hint of success… they will be in the exact same spot Ethereum is in now with their high fees and long waits!!!!!!
But I digress. People like smart contracts, so let's break down the best and worst ways to buy, sell, trade, and otherwise dink around with a cryptocurrency like Avalanche! I do think they are kind of fun as well. 🙂

Please be sure to check out Tip.Blue to get an idea of what kind of projects can be built on the Avalanche network.
The Two Avalanche (AVAX) Exchanges We Are Comparing Today
Today, we will be comparing the centralized exchange here on FreeBitcoins.com to the Defi exchange located on Pangolin.

Centralized Cryptocurrency exchange https://freebitcoins.com/xchange/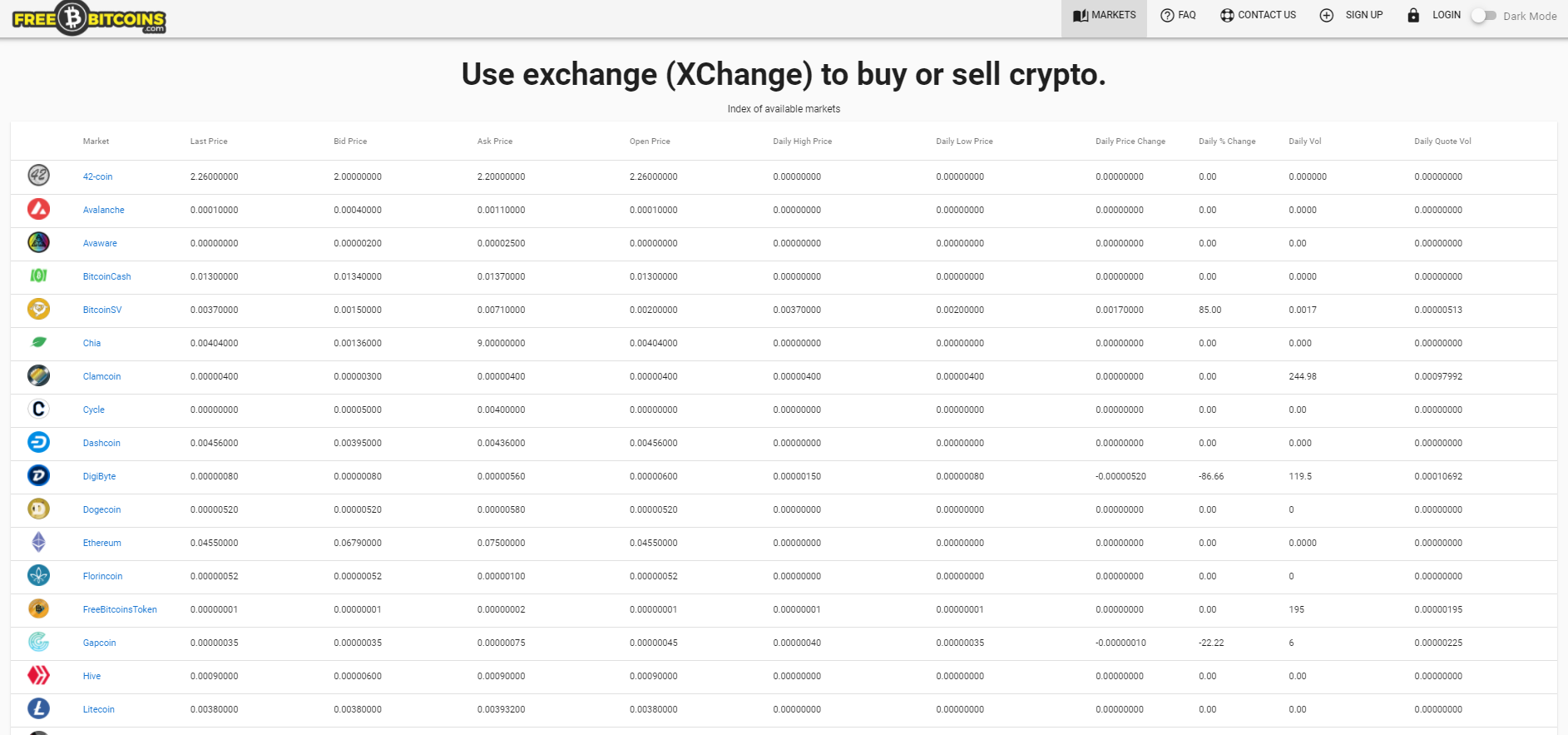 Decentralized Cryptocurrency exchange https://pangolin.exchange/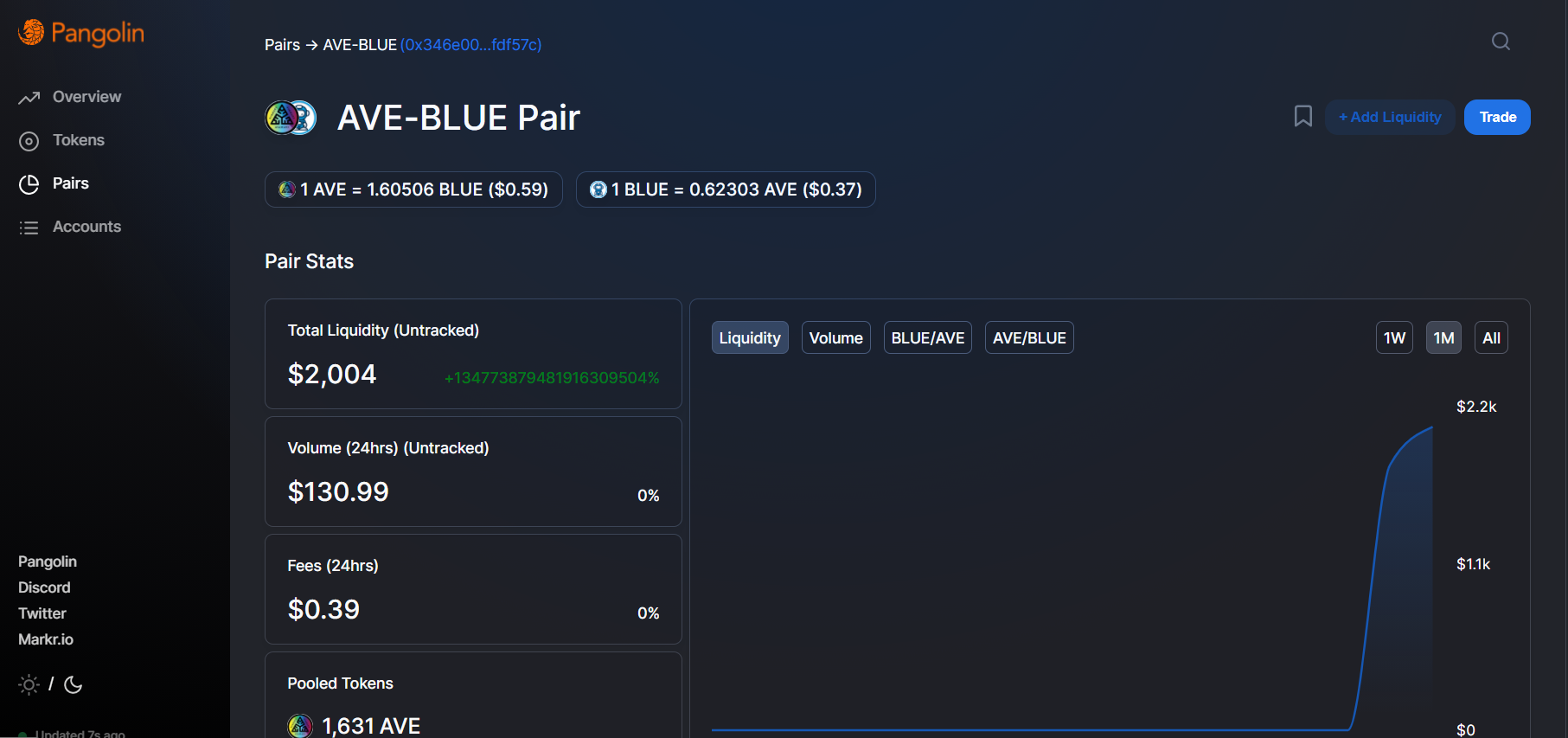 The Main Difference Between FreeBitcoins Exchange and Pangolin
The main difference between a centralized Avalanche exchange and a decentralized Avalanche exchange is that users can only provide one side of the books at a time on a centralized exchange. With a decentralized exchange, users are required to give both sides of the book.
Example: A user has 10 Avalanche that they wish to provide to the market for liquidity on the books. The user wishes to add this liquidity to an Avalanche / Bitcoin marketplace.
FreeBitcoins.com Centralized exchange: The users set a "limit order" at the price point they wish to sell the 10 Avalanche. These Avalanche are then added to the exchanges ask.
Pangolin Defi exchange: The user must provide the equivalent of Bitcoin that matches the 10 Avalanche that they wish to sell. After the users provide 10 Avalanche and the equivalent amount of Bitcoin. The user's liquidity is added to both sides of the books.
Pros and Cons:
Pro- FreeBitcoins.com's centralized exchange allows you to make an AVAX market only using a single coin. This is good if you want to sell AVAX for Bitcoin and not necessarily buy AVAX in return.
Pro- Pangolin Defi exchange requires that users provide liquidity on both sides of the books. This makes the books nice and "even" for buyers and sellers to have the liquidity to trade quickly. In addition, it's straightforward to use for users.
Pro or Con- Pangolin requires you to diversify your coin portfolio. I'm not a fan, but a lot of people like to hold this and that. I get it!
Con- FreeBitcoins.com requires users who wish to play both sides of the book to use the exchanges API. The API is legit but isn't for noobs and can be dangerous. (Our exchanges API can be found here: https://github.com/FreeBitcoins-com/docs.)
Centralized and Defi Exchange Fees
FreeBitcoins.com exchanges fees are 0.2%.
FreeBitcoins offers an affiliate program that shares 50% of these fees for life with affiliates on all of their signups.
**Once you deposit on FreeBitcoins.com, you only pay this fee until you choose to withdrawal your coins. Then you pay a network fee! This keeps the stress of the network and helps things run smoothly.**
Pangolin exchange fees are 0.3%.
There is no affiliate system on Pangolin that we are aware of.
**Every time you add liquidity or make a trade on Pangolin, you create multiple transactions on the Blockchain. These network costs are not a part of the 0.3% exchange fee. This is the reason Ethereum network fees are so crazy right now. The network is crazy stressed.**
Code and Owner Risk Comparison – Centralized VS Defi
There is a common misconception that Defi exchanges are trustless and intelligent contract tokens are trustless as well.
This is absolutely NOT true. Unfortunately, as users, we are still forced to trust individual(s) who wrote and maintained the contracts that both these exchanges and their tokens operate on.
Decentralized does NOT mean trustless.
Flaws in code are something that both Centralized Exchange and Defi exchanges are also at risk for. Still, the big difference is that Centralized Exchanges don't make their code public as Defi exchanges do.
It's best to have perfect code, but the best thing to do with code that isn't perfect is to hide it.
A significant Defi exchange recently lost "$600 million" worth of cryptocurrency due to a very easy to execute flaw that some random dude found: https://www.cnbc.com/2021/08/11/over-600-million-dollars-was-stolen-in-a-massive-defi-hack.html
That being said… centralized exchanges have faced loss after loss in the cryptocurrency space since the beginning. Google "Bitcoin exchange hack" or "Bitcoin exchange theft," and you'll have weeks of entertaining reading!
Conclusion
There are advantages and disadvantages to everything in life. Choosing what is correct and most accessible for you can be difficult.
Avalanche and its Defi exchanges have a lot of delightful user-friendly tools using the Metamask browser wallet. Still, I think overall… a solid Bitcoin-based centralized exchange is going to be hard for Defi to beat long term.
Centralized exchanges provide easy-to-use platforms, traditional login methods, customer service, and the ability to add liquidity to the books using one coin at a time.