This is the announcement page for FreeBitcoins Token (FBTC). FreeBitcoins Token is an altcoin that is an Ethereum based ERC-20 token.

Half of all the FreeBitcoins Token (FBTC) can be earned for free here.

FreeBitcoins Token (FBTC) can be bought and sold with Bitcoin here.

FBTC Token Bitcointalk thread is here.
Distribution
The launch supply of is: 1,000,000,000 FBT

We did leave the contract open to printing more coins if we choose. It makes filling the faucet easier potentially.

The majority of FreeBitcoins Token will be distributed for free through the FreeBitcoins.com Faucet. Users simply need to solve a captcha in order to receive their free Token deposited directly into their FreeBitcoins.com exchange account.

The Free Bitcoins faucet will distribute 500,000,000 FBTC for free to Free Bitcoins users. The parent company will be given 400,000,000 FBTC for company growth/liquidity/ and other business ventures (Lambos?!). The two company founders will be given 50,000,000 FBTC. For a total of 1 billion coins in circulation.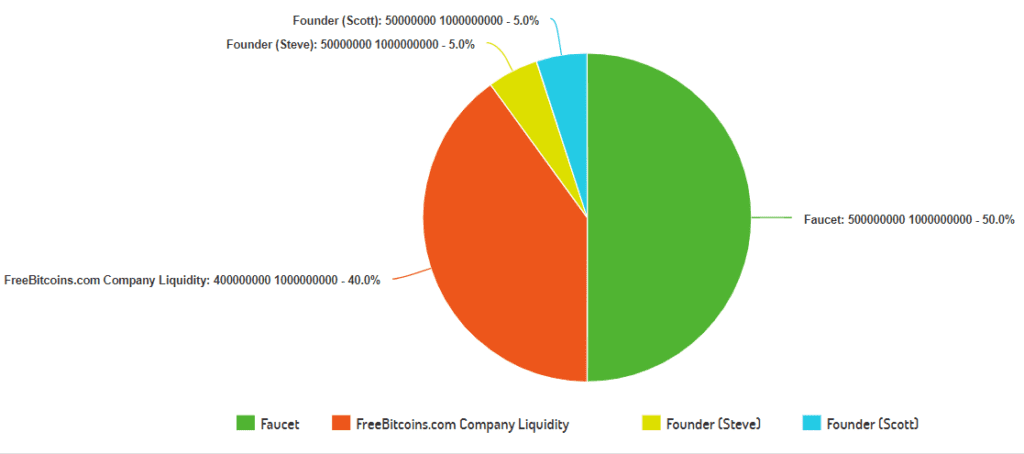 Our bridge to Defi and decentralized exchanges

We have had a lot of requests for us to get involved with Defi and other decentralized exchanges. A lot of people really think that they are the future and we want to try to be a part of it however we can.

Our thought process behind FreeBitcoins Token is that by allowing FBTC to trade both on Free Bitcoins exchange and the other decentralized exchanges such as Uniswap that our users will have access to more of the liquidity that they are used to trading with. We understand that FreeBitcoins.com doesn't offer some of the tools that Uniswap offers and frankly, we don't want to! We would much rather have a safe/fair token that allows our users to trade however they want when they aren't on our website!

By creating this token and building this bridge, we continuing to battle to add more liquidity to the Free Bitcoins exchange!

8-1-2021- I will update this page as soon as we are added to the Defi exchanges.
9-20-2021- It's crazy expensive to make the contracts needed, so we've decided that it's a better idea for us to learn on the Avalanche network first.

Legal
Ownership in this FreeBitcoins Token does not entitle the token owner to any ownership in FreeBitcoins.com or any returns in profits. This FreeBitcoins Token is strictly for educational and recreational purposes. FreeBitcoins Token should not be considered an investment token or a security token, as it does not promise any returns or any stability.

Please treat this token like a pinball machine and not a slot machine!

Have fun and thank you very much.
We would also like to thank the project "Hex".