Avalanche (AVAX) is one of the hottest cryptocurrencies in 2021 and 2022. FreeBitcoins.com is honored to be able to give out free AVAX to our users for several months now. This blog post hopefully will teach you how to easily use our website, earn your own AVAX, and withdrawal them!
1. Create your FreeBitcoins XChange account.
Link: https://freebitcoins.com/xchange/signup

You will need to create an account on the FreeBitcoins exchange (which we call XChange in honor of the creator of it.) Our XChange is a full-service altcoin exchange with a Bitcoin-only base. There are no stable coins or fiat on our XChange. This allows users to have a bit of privacy while trading in the "Cryptocurrency world".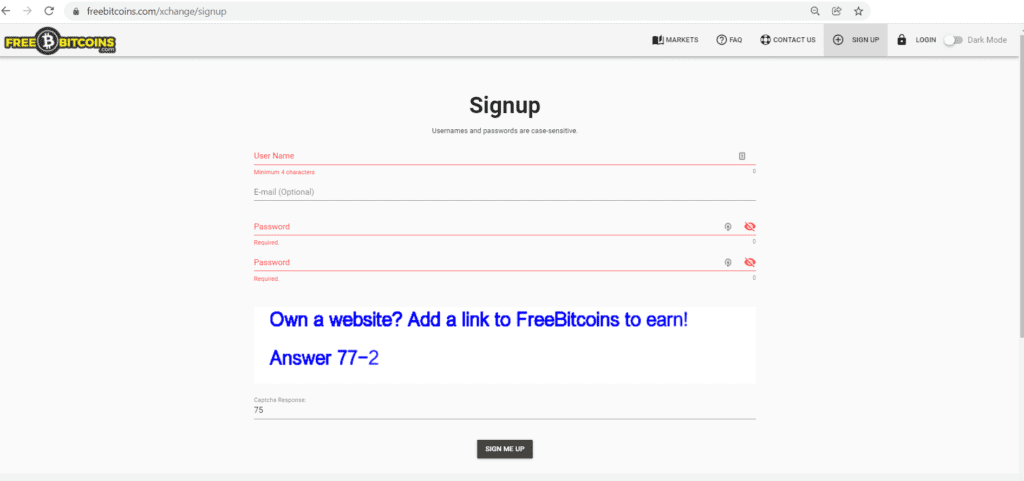 2. New accounts must wait 24 hours before they are able to use the FreeBitcoins AVAX faucet.
This allows our team to prevent abuse before the abuse happens. We constantly monitor new registered accounts. This is a good time for users to check our beautiful affiliate system and register their second accounts.

We allow users to have one main account and one self-affiliated account. This allows users to see our system work for themselves, but prevents us from being over run by just a few users with 10,000 accounts.
3. Use the FreeBitcoins AVAX faucet for the first time and earn free AVAX using FreeBitcoins!
Link: https://freebitcoins.com/faucet/
If your FreeBitcoins account is 24 hours old, then you are ready to try our AVAX faucet!

**The number one error we see on our faucet is users typing their XChange name incorrectly. If your user name is "Brandon" on XChange, then you can't type "brandon" on the faucet. Brandon and brandon are two totally different accounts because our website is CaSe SenSitIVe usernames for additional security, so please be sure to keep that in mind during this step.**

1. Solve the "I am human" captcha at the top of the page.
2. Enter your username (correctly).
3. Click "Get Avalanche"
Check to make sure you received the free Avalanche into your altcoin exchange account on FreeBitcoins.com!
Link: https://freebitcoins.com/xchange/profile/deposit
If you scroll to the bottom of the "Deposit" page you should be able to see your free AVAX faucet drip.

Enjoy!