It is undeniable that the cryptocurrency industry is on a steep incline. With Bitcoin and Ethereum leading the way, there are a lot of people that want in on the action but don't know-how. That's where I come in with my knowledge of blockchain technology and cryptocurrencies to teach you all about how to find this next 100x coin before it gains traction.
What is a 100x coin? Exactly what it sounds like. It is a coin that has the potential to gain 100x, in the shortest amount of time possible. This one will be a must-have for every investor and potential investor.
What is Dogecoin?
So Dogecoin is a cryptocurrency based on the internet meme Doge. The creator, named Jackson Palmer, released the coin via a tweet in Dec 2013 and called it.. you guessed it, a joke! Fast forward to 2015 and here we are.
Dogecoin is a cryptocurrency that features open-source software that can be used in addition to many other cryptocurrencies out there. The currency was created by Jackson Palmer and Billy Markus in Dec 2013 but didn't gain traction until the community began to value this coin for its use as an online tipping system that could be used on popular sites like Reddit, Twitter and Twitch TV for streaming video games among other things. Funny enough… the term "doge" actually comes from the slang of "dog" as in the animal and leaves you wondering why anyone would want to name a coin after that!?
So What Makes This Coin So Special?
Simple answer, community. We can see from the market cap chart above that Doge has been putting in work for the past couple of years. With an ever-increasing market cap overall, it is no surprise that people are starting to take notice in this coin. The thing about this coin is that it doesn't gain traction without good reason to do so. It isn't some pump and dumps coin like most out there. It has solidified its value as a currency used for online tipping.
It started out in the world of cryptocurrencies with a great community. A community that helped grow the coin and was responsible for pushing the market cap to where it is today. With that being said, we cannot just jump into Doge expecting to get somewhere. This coin is not going anywhere fast, but with patience, you will see it grow into something special.. something that could change your life if you play your cards right.
The best thing you can do if you want to invest in Doge is to hold. HOLD! Don't even think about it. Don't even look at the charts, because all that will do is make your stomach turn. If you have already done this then I am sorry, but you are just going to have to sit back and wait until that coin goes through the roof!
The key here when it comes down to investing in Dogecoin is patience. You need to know when it's time to put your money into this coin and out of all of the others out there. I will say it again, HOLD. If you don't know how to do this then that's ok. You can always visit the Dogecoin subreddit and ask for help there.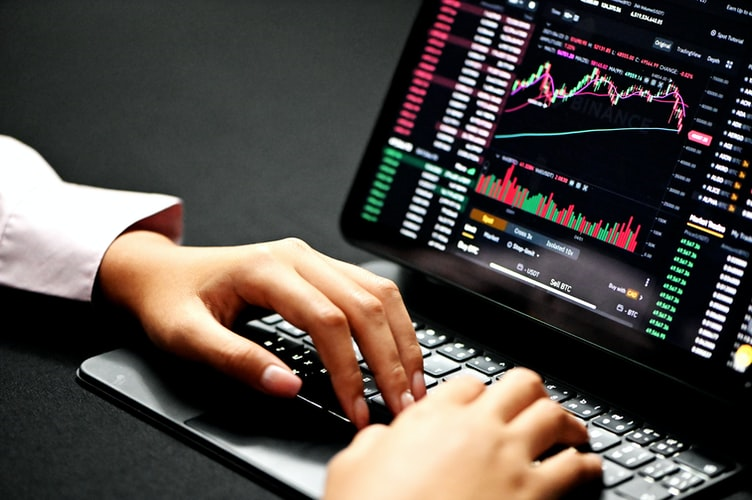 So What is the best way to invest in Dogecoin?
If you want to take a stab at investing in Dogecoin, I would recommend exploring the following methods:
First off you need to buy Bitcoin or Ethereum. Below I have listed many cryptocurrency exchanges, but keep in mind that these are not the only ones out there and it's important to research what exchange works best for you.
To put my advice into action on the next page I recommend using Coinbase as your first stop. Coinbase is one of the most popular ways for people to buy Bitcoin as they have a variety of coins to choose from, but for us here, it's all about Dogecoin!
Once you have purchased your Bitcoin or Ethereum you now need to purchase Dogecoin… easy right? Yes! It's ridiculously easy. All you need to do is go through Coinbase and search for Dogecoin. After you purchase your Dogecoins, just wait a little while and then get ready because this coin is going places.
Keep in mind that this is not a get rich quick scheme. This is a long term investment, but it will be worth your time and effort if you have patience in finding the next 100x meme coin!
This article has been created by Ben Fielding, a seasoned writer working on behalf of Southern Finance.

*Steven Steiner comment: FreeBitcoins.com also maintains a Bitcoin/Dogecoin market that people can trade on as well. *