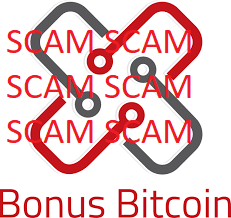 BonusBitcoin.co was a long-running Bitcoin faucet that disappeared overnight in 2021. Users that had funds or affiliates on BonusBitcoin.co should consider everything lost. We hate that this happens. FreeBitcoins.com was a major affiliate for BonusBitcoin.co as well.
Why Did BonusBitcoin.co exit scam?
We don't know why BonusBitcoin.co exit scammed their users and affiliates. They didn't even bother to make a closing notice for us!
My bet would be that they had earned enough and Bitcoin prices skyrocketed. Those two mixers made a "fuck it" attitude and that is likely what lead to the exit scam.

Or perhaps they got in a horrible accident and died. Who knows!!!!!!
What should BonusBitcoin.co users and affiliates do now?
You should find the next best Bitcoin and altcoin faucet in 2022!
We maybe bias, but we think that FreeBitcoins.com is one of the best faucet and affiliate programs in this age of cryptocurrency.

The other favorite faucet is: FreeBitco.in

Please take a chance to browse our website and give us feedback.

Sorry if you lost very much on the BonusBitcoin.co scam.